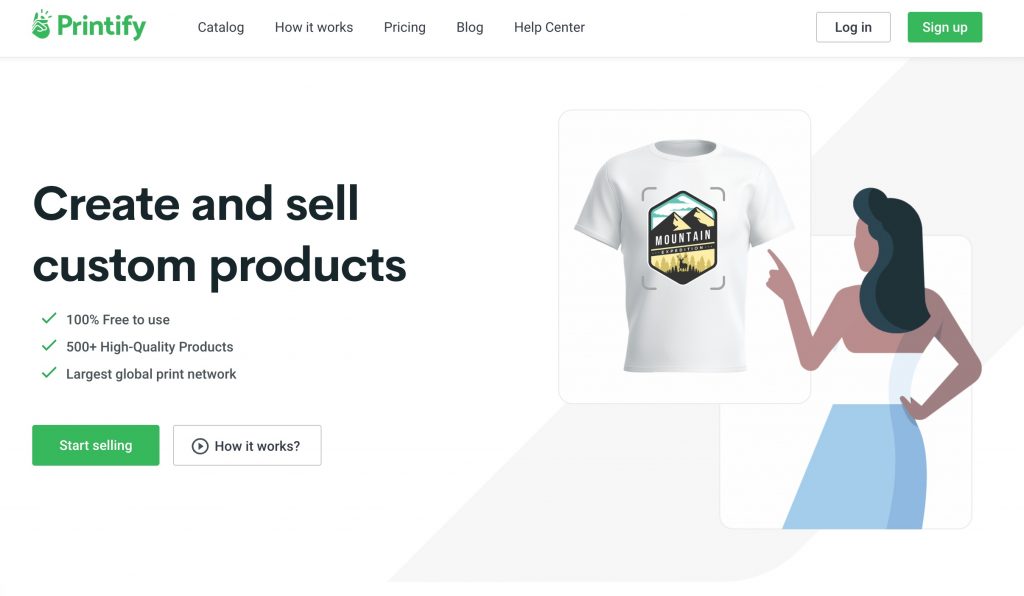 Printify is an e-commerce platform that facilitates print-on-demand services, allowing businesses and individuals to create and sell custom-designed products online. Here's an overview of how Printify works and what it offers:
Product Selection: Printify offers a wide range of products to choose from, including apparel (t-shirts, hoodies, leggings), accessories (hats, bags, phone cases), home decor (pillows, blankets, wall art), and more. Users can select the products they want to sell in their online store.
Print Provider Network: Printify has a network of print providers located worldwide. When an order is placed on a merchant's online store, the order is automatically sent to the nearest print provider in Printify's network. This helps reduce shipping costs and delivery times.
Printing and Fulfillment: The selected print provider receives the order and proceeds to print the design on the chosen product. The print provider is responsible for quality control, ensuring that the printed products meet the required standards. Once printed, the product is packaged and shipped directly to the customer.
Branding and Packaging: Printify offers options for branding and packaging customization. Users can include their own logo or branding on the packaging materials, giving the products a professional and personalized touch.
Quality Control and Customer Support: Printify maintains quality control standards to ensure that the printed products meet customer expectations. They also provide customer support to address any issues or concerns that may arise during the printing or fulfillment process.
Printify offers a wide range of products that can be customized with your own designs. Here are some of the product categories available on Printify:
Apparel: This category includes t-shirts, tank tops, hoodies, sweatshirts, jackets, leggings, dresses, and more. You can choose from different styles, colors, and sizes to cater to your target audience.
Accessories: Printify offers various accessories such as hats, caps, beanies, socks, bags, backpacks, tote bags, and phone cases. These items can be customized with your designs and are popular options for branding and promotional merchandise.
Home Decor: You can personalize home decor items like pillows, blankets, rugs, towels, shower curtains, tapestries, and wall art. These products can add a unique touch to any living space.
Drinkware: Printify offers a selection of drinkware products including mugs, travel mugs, water bottles, coasters, and shot glasses. These can be printed with your designs and make for popular gifts or promotional items.
Pet Accessories: For pet lovers, Printify offers pet accessories like pet bowls, bandanas, leashes, and pet tags that can be personalized with your designs.
Tech Accessories: You can customize tech-related items such as phone cases, laptop sleeves, tablet cases, and power banks. These products are popular among tech-savvy customers.
Baby and Kids: Printify also provides options for personalized baby and kids' products, including onesies, bibs, blankets, kids' t-shirts, and hoodies. These can be great for baby showers, birthdays, or family events.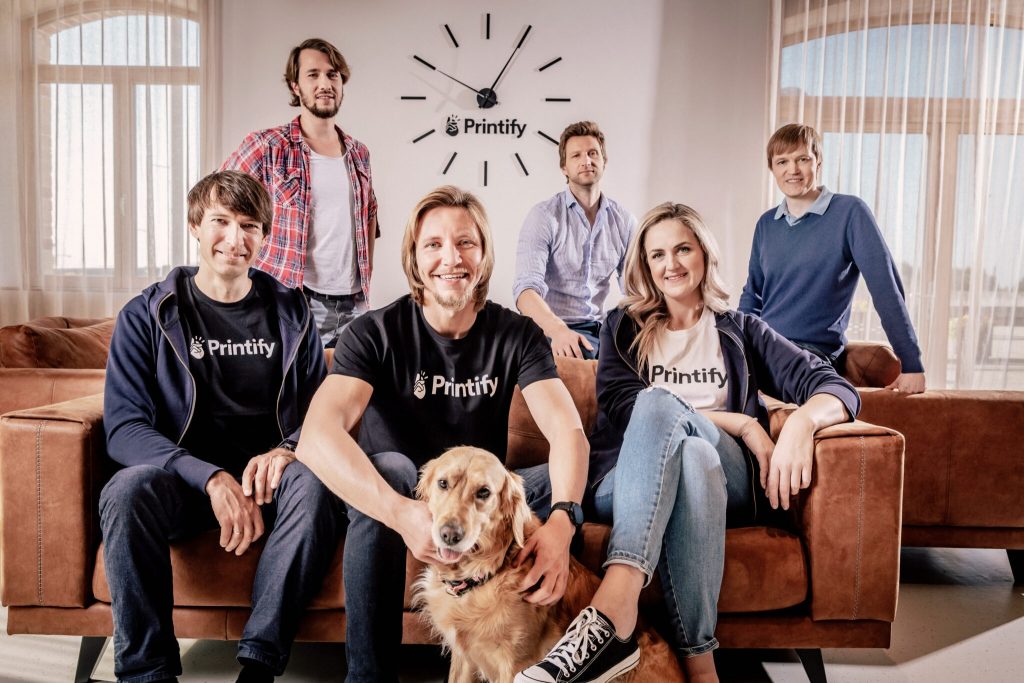 Printify Customer Services
Printify offers customer support to assist users with any inquiries or issues they may have. Here's an overview of the customer services provided by Printify:
Email Support: Users can reach out to Printify's customer support team via email. If you have a specific question or need assistance with a particular issue, you can send an email to Printify's support team. They typically respond to inquiries in a timely manner, providing helpful guidance and solutions.
Live Chat: Printify offers a live chat feature on their website, allowing users to engage in real-time conversations with their support team. This option is convenient for getting immediate assistance and resolving any pressing concerns. The live chat support is available during specified hours, and users can access it by clicking on the chat icon on the Printify website.
Benefits, Features And Advantages Of Printify
Printify offers several benefits, features, and advantages that make it a popular choice for businesses and individuals looking to create and sell custom-designed products. Here are some of the key benefits and features of Printify:
Printify offers a wide range of products to choose from, including clothing, accessories, and home decor items.
The platform integrates with multiple e-commerce platforms, allowing for easy management of orders and inventory.
Printify provides high-quality printing services that ensure consistent results.
In conclusion, Printify is an e-commerce platform that offers print-on-demand services, allowing businesses and individuals to create and sell custom-designed products online. With a wide range of products, robust customization options, and a global network of print providers, Printify provides a convenient and cost-effective solution for entrepreneurs, artists, and individuals looking to start their own e-commerce ventures.
Overall, Printify simplifies the process of creating and selling custom products online, making it an attractive option for individuals and businesses looking to enter the e-commerce market. With its wide range of products, customization options, global print provider network, and user-friendly interface, Printify empowers users to turn their creative ideas into successful online businesses.